Essential Equipment for Wine Making
A Beginner's Guide to Home Wine Making Equipment
Making Wine At Home Is Easier With Professional Winemaking Equipment
For the longest time, wines were only crafted by the hands of expert vintners that had the luxury of picking fresh grapes from their vineyard and the professional wine making equipment to ensure proper fermentation, aging, and overall quality. Over the years, however, winemaking kits and at-home wine making equipment have piqued the interest of vino lovers from all over the world. Soon, home winemaking became an enjoyable activity for experts and hobbyists alike, giving each winemaker the absolute freedom to personalize, adjust, and modify their wine to best please the palate — all in the comfort of their home!
Making wine at home can be fun and is worth a try for any wine enthusiast. However, to achieve the best results, you not only need to make sure you are following the winemaking process correctly, but also that you are using the best equipment and supplies. At Prospero Grapes, you can find a selection of some of the finest grapes for sale for wine making. Our subsidiary company, Home Winemaker Depot, has been providing the home winemaker with quality winemaking equipment for nearly five decades. In this home winemaker's guide, we'll highlight the winemaking process as well as the essential equipment you need to make palate pleasing wine at home.

Preparation
In order to make wine at home, you need to make sure you have all the products and equipment necessary. In addition to high-quality grapes, you'll need to secure some of the essential winemaking equipment that is listed below.
Crushing & Pressing
This stage of the process releases juice from the grapes. Traditionally, this was done by stomping or trodding the grapes, but there is now equipment that makes the process more sanitary and efficient while increasing quality.

Fermentation
Fermentation of the juice is most traditionally done by adding yeast. Once the fermentation process begins, it normally continues until the right amount of the sugar is converted to alcohol. Fermentation is typically done in glass jars.

Clarifying & Stabilizing
Once fermentation is complete, the wine is siphoned from one tank or barrel to the next to help remove tannins, proteins, and dead yeast. Once complete, the clarified and stabilized wine is prepared for bottling or further aging.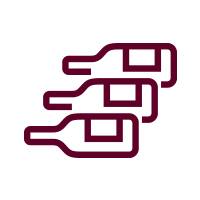 Aging & Bottling
The final stage of the winemaking process involves the aging and bottling of wine. For aging, wine is often transferred to oak barrels or tanks. Once the aging process finishes, the wine is then bottled with a screw cap or cork
Experience the Joys of At-Home Winemaking
Making wine at home can be an incredibly rewarding experience. There are many wine making kits available online, however, they don't always give you the best results. If you're going to try making wine at home, it's worth it to do it right, and that involves using fresh grapes or fruit and top-of-the-line winemaking equipment.
At Prospero Grapes and Home Winemaker Depot, you'll find the products, equipment, and solutions you need for at-home winemaking. When it comes to winemaking equipment, some of the most essential pieces you need to get started include: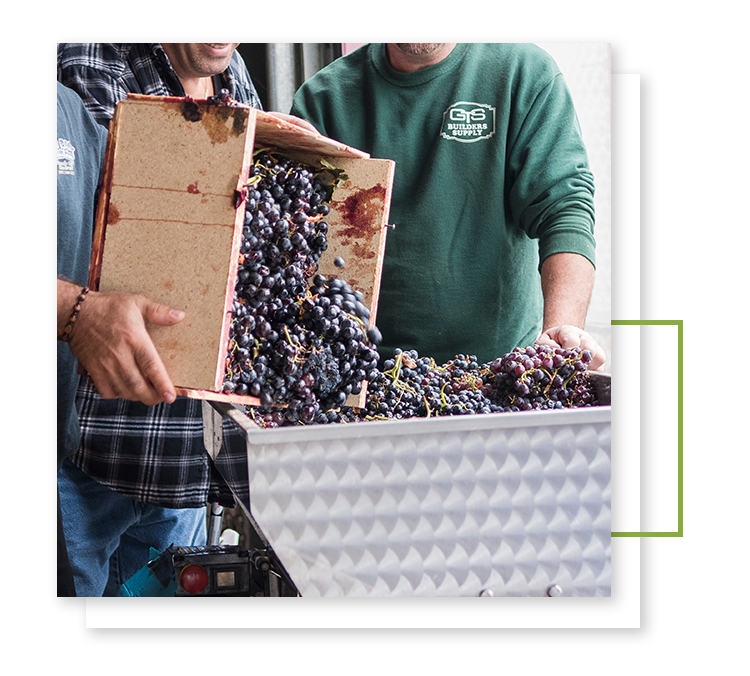 Fruit Crushers & Destemmers
Crushing grapes and removing stumps by hand or with a paddle can be both tedious and time consuming. Fruit crushers or presses are used to extract juice from fresh grapes and fruits. The right crusher can help you make short work of crushing grapes. Destemmers are used to separate the grapes themselves from the stems and then to split open the grape in order to get at the sugary juice inside that is going to be fermented.
At Prospero, we offer both hand-operated and electric crushers as well as motorized crusher-destemmer equipment — machines that can crush the fruit and remove the stems in one step will save great amounts of work and make better wine
Fermentation Tubs
Fermentation containers or carboys are typically made of plastic or glass and are used for the fermentation of your wine. It's best to have at least two containers (a primary and a secondary) and possibly more depending on batch size. Typically, the winemaking process involves using a primary and a secondary fermenter. The primary one is used to mix all of your ingredients, add the yeast, and let the magic happen. The secondary one is used to finish the fermentation process.
You can find both plastic and glass fermentation tubs and containers at Prospero. Our selection of fermentation tubs, containers, and carboys are available in a wide range of sizes to cover a variety of tasks.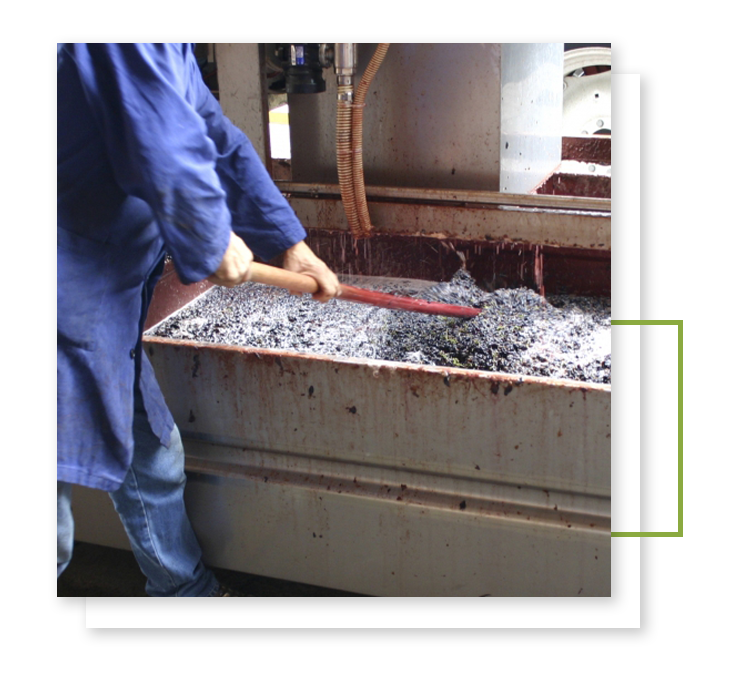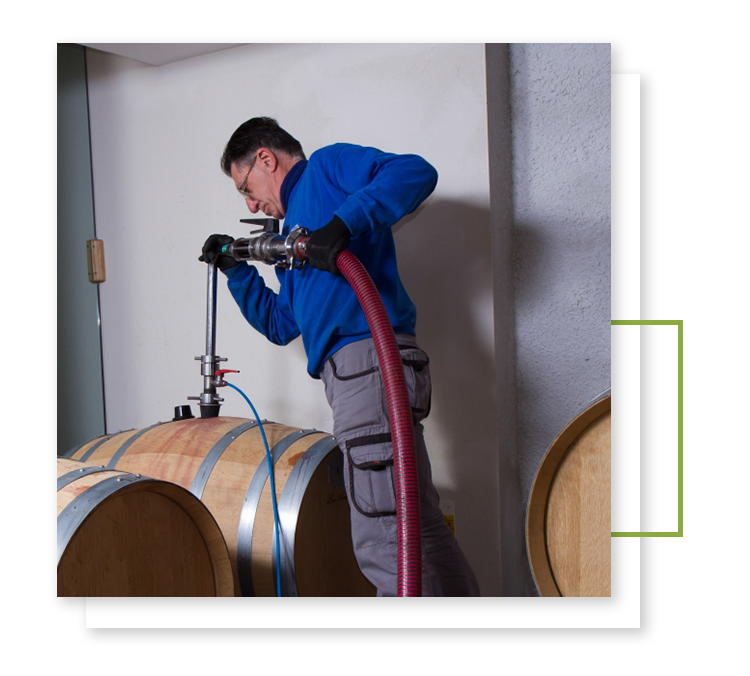 Funnels & Strainers
Funnels and strainers make various processes involved in winemaking both easier and cleaner. These simple pieces of equipment allow you to better filter, rack, and strain homemade wine with ease throughout the entire wine making process, from the fermentation of the wine to the bottling, without having to worry about spills and other mishaps when moving wine.
You can rely on Prospero to stock all of the wine equipment you need, including hard plastic funnels and filters, stainless steel wine strainers, and snap-in wine screens. No matter the size of containers, carboys, or bottles that will be used when you make wine at home, we have the funnels and strainers that you need.
Barrels
The use of oak barrels is common in most winemaking processes. In fact, some of the most renowned wines in the world are aged in oak barrels. Oak barrel aging conveys flavor and aroma that can not be replicated by other containers. Oak also affects certain properties such as the color, tannin profile, and texture of the wine. Most winemakers prefer using traditional french oak wine barrels or barrels constructed with american oak.
Whatever type of barrels for winemaking you are looking for, allow Prospero to provide you with what you need to infuse the traditional oak flavor into your wine. We also offer all the barrel accessories and supplies you will also need.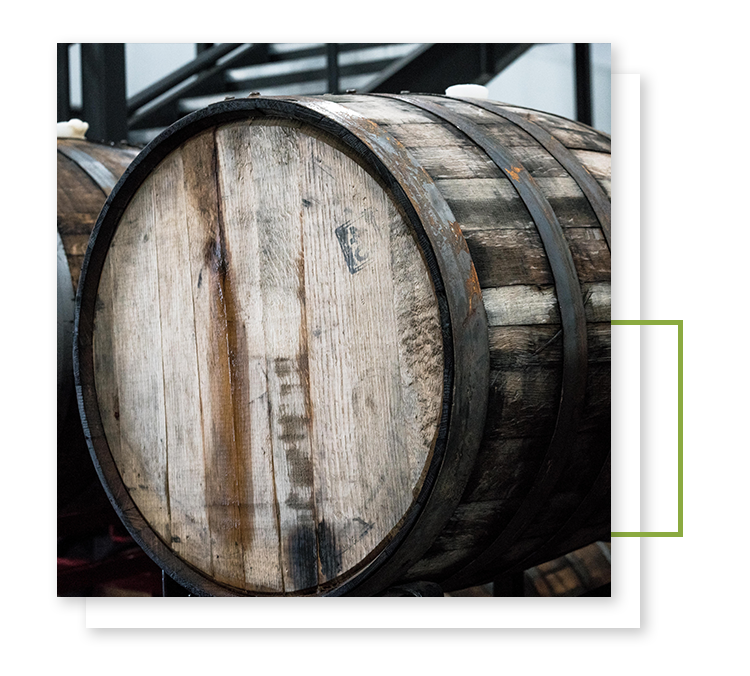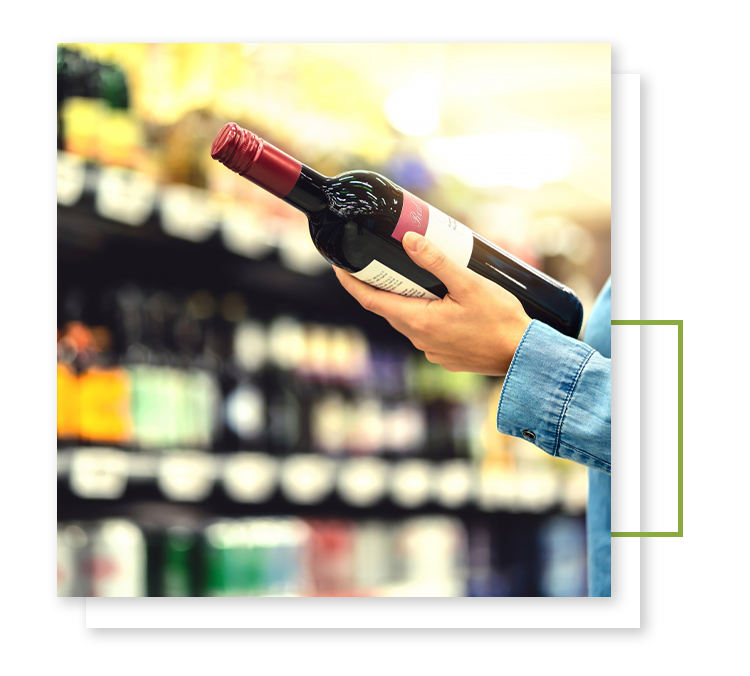 Bottles
Few things are more satisfying to a winemaker than bottling the product that they've been working so hard to create. Depending on how big the batch you are making is, you'll want to make sure you have enough bottles to store it in. Not only that, but you'll want to choose a bottle that expresses the character of your uniquely created wine.
At Prospero, we stock a variety of glass wine bottles in different colors, styles, and sizes to meet your home winemaking needs. Whether you're looking for clear wine bottles or bordeaux bottles, we have exactly what you're looking for. Additionally, we carry wine bottle corks, wine corking equipment, and the other supplies you need to bottle your wine efficiently and effectively.
Other Essential Winemaking Equipment Offered by Prospero
Pumps
Vertical Basket Presses
Idropresses
Variable Capacity Tanks
Filters and Filter Pads
Spigots
And So Much More
Make Your Own Vino With Professional Wine Making Equipment from Prospero
Once you have gathered all of the essential wine making equipment and supplies, you'll be ready to get started on your own vino-venture. Wine making can be a great hobby for wine lovers who are interested in learning more about various types of wine and experimenting to find taste that really pleases the palette. The process is fairly simple and many people who dive into at-home winemaking find that it gets even easier after getting through a few batches.
If you are interested in learning more about the winemaking equipment offered by Prospero or help determining which equipment you need to get started with at-home winemaking, fill out the contact form below.